Production (Seeds) :

We are dedicated to establish a smooth supply of quality seeds to all farmers. Therefore, farmers across the country have shown a tremendous trust in all seed varieties developed by us. A meticulous planning and good co-ordination between the registered growers and our management have set a system in such a manner that the high quality seed production has become possible. Our seeds are produced as a 'Custom Seed Production' from pre-defined farmers; under the supervision of our breeders, scientists and seed technologists. The seed production has witnessed a considerable growth in the last few years. Our exponential growth is well supported by our production department by providing more than 3,00,000 quintals of seeds of about 35 crops and research hybrids of field crops and vegetables of their own.
This production activity is well framed in 12 states and 76 production centres with the support of qualified technical manpower and 12000 growers. Production program of more than 64000 hectares is expected to support in the horizontal and vertical growth of our organization.
Processing (Seeds) :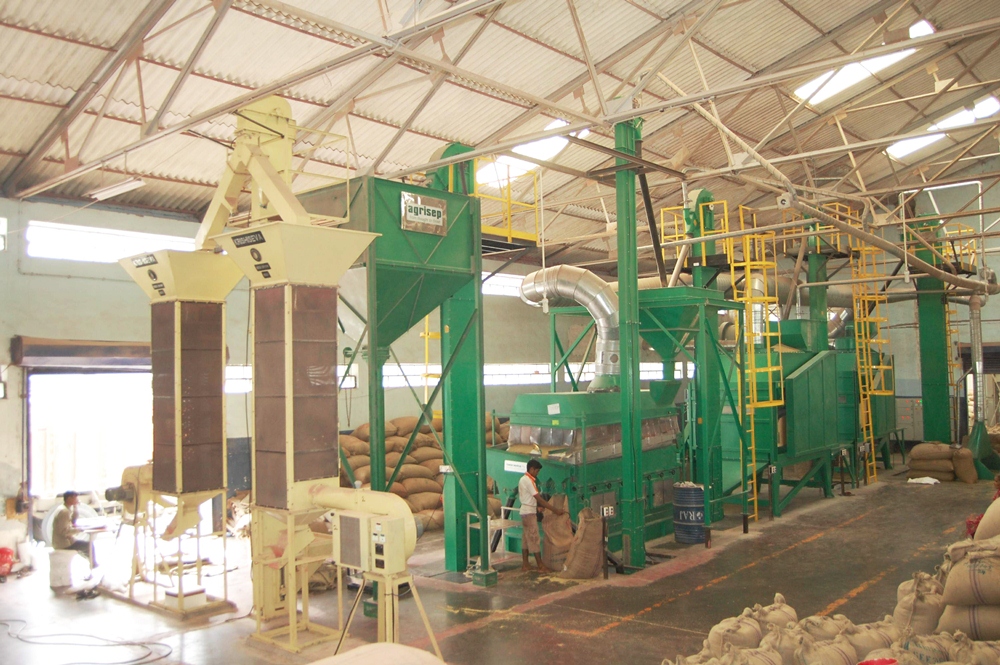 To ensure excellent quality seeds, processing is essential. In view of this, we have established a 'State-of-the-Art' well-equipped fully automated processing unit. The seed produced under the supervision of the production department, is received at the processing unit. The seeds are first subjected to different quality tests and after satisfactory results; the seeds are then taken for cleaning, grading, treatment, packing, etc. The final packed product is stored in scientifically built warehouses/ cold storages for sustaining the excellent quality of seeds. All the seed processing operations are carried out under the strict vigil of technically qualified personnel. The main processing plant is located at Pachora and supported by processing facilities at different production centers..
Processing Facilities :
State of the Art Processing Plants
Pachora, District: Jalgaon
Chikhali, District: Buldhana
Chahardi, District: Jalgaon
Prakasha District: Nandurbar
Raipur, District: Raipur (CG)